The Painting Bee Seminars, Japan, June/July 2000
Click on a photo to enlarge it.
Press the BACK button on your browser to return to this page.
Beautiful painters, attentive students and lovely people in Japan:
Tokyo Seminars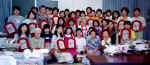 Aomori Seminar
Nagoya Seminars
Seminar sponsors, Mr. & Mrs. Kotaki
The Painting Bee Studio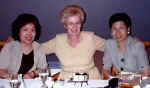 Coordinators Mrs. Setsuko Kotaki and Mrs. Yumiko Takahashi with Scottie in Tokyo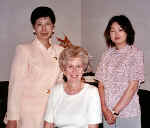 Coordinators Mrs. Yumiko Takahashi and Mrs. Yoshiko Shibaya with Scottie in Aomori
Coordinator Mrs. Mari Hamano for Nagoya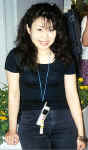 Yayoi Imai, my wonderful, patient and helpful translator!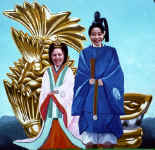 Scottie and Yayoi in "traditional attire"!!
Below are a few favorite memories of Japan
A BIG Thank You to the coordinators, the students, Yayoi and Mr. Kotaki for making my first trip to Japan a wonderful experience in every way!